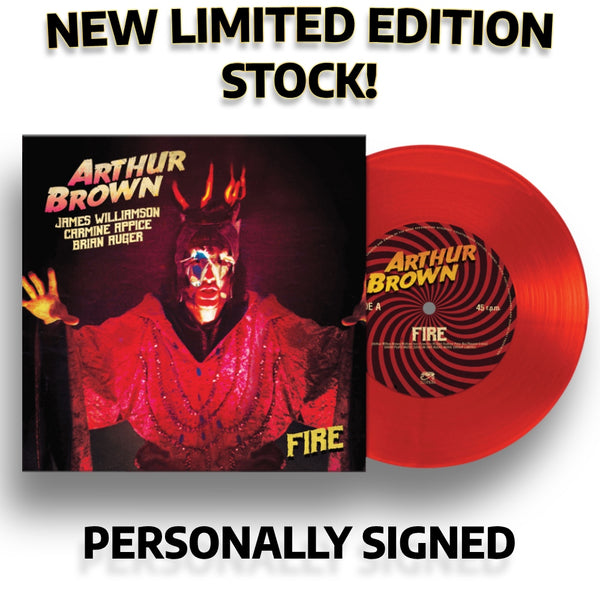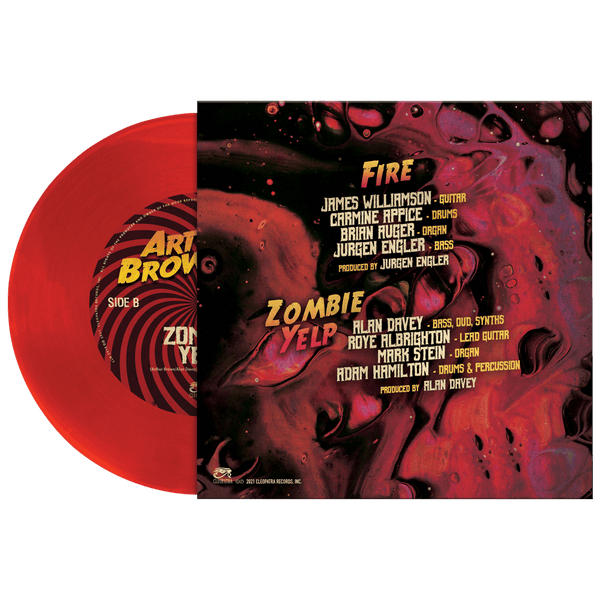 Last time we SOLD OUT WITHIN MINUTES - 
This limited edition is now back in stock - By popular demand. Be sure to catch one!
The God Of Hellfire, and one of the most influential figures of theatrical rock, Arthur Brown, returns with this stunning new rendition of his signature hit "Fire!"

Joining the rock deity are some devilishly talented hellions including Stooges guitarist James Williamson, drum icon Carmine Appice, keyboard maestro Brian Auger and more!
Includes the songs Fire and Zombie Yelp!
*PERSONALLY SIGNED BY ARTHUR*